Thank you everybody involved! Melbourne Indie Film Festival is Top 100 Film Festival on Filmfreeway!
Thank you FilmFreeway for creating a very efficient platform for filmmakers & festivals!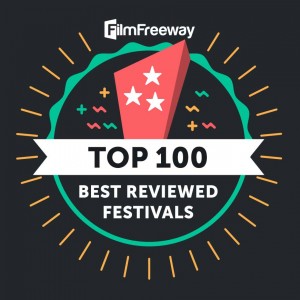 Special thank you to all filmmakers who made extraordinary films that made the audience enjoy all sessions of the festival so much!
Very Special thank you also to the excellent Festival Team for being always united and passionate! Together we overcame all obstacles
and were able to make a beautiful event happen bringing people together from all corners of the world to the heart of Melbourne!
Special thank you also to all festival supporters and the community who were present in all events supporting the beautiful and inspiring works of independent filmmakers!
Thank you Loop Melbourne & all staff!
Thank you City of Melbourne!